Christmas Light Installation FAQ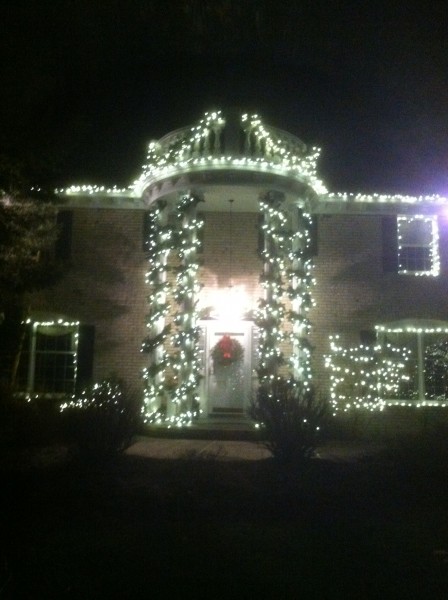 How long does it take to install the decorations?
It usually takes no longer than half a day.
Am I allowed to offer input into what I want the lights to look like?
Absolutely! We want you to be satisfied with how your house looks, which is why our professionals create a verbal plan with you before we do anything.
When is the earliest you start setting up decorations?
We start putting up decorations as early as the week before Thanksgiving.
When do you take down my decorations?
We take down your decorations on request, and we're very flexible. It's a first come, first serve basis, but we can usually take them down immediately upon request.
How much will it cost to put Christmas lights on my house?
The cost is completely dependent on your budget. Prices vary based on the price you set out, and we help you work within that budget to create a beautiful display.
Do you have any limitations on how extensive a project can be?
No, we make sure to accommodate all your wishes and no project is ever too big.
What types of decorations do you offer?
We have various styles and colors of lights, including LED Christmas lights and traditional incandescent lights. We also offer additional decorations, including wreaths and garlands.
What happens if my lights malfunction? Will you come to fix them?
Yes! We provide troubleshooting to any malfunctions with the lights by going to your house and investigating the problem as soon as possible.
What counties do you offer lighting services to?
We provide Christmas light installation services to all the counties of northern New Jersey. This includes Bergen County, Essex County, Hudson County, Hunterdon County, Morris County, Passaic County, Somerset County, Sussex County, Union County and Warren County.
How do I reach you to make an appointment?
You can call us at (973) 601-1114 or send us an email at our contact us page.