Lagoon Pools
Looking for a pool that stands out as much as you do?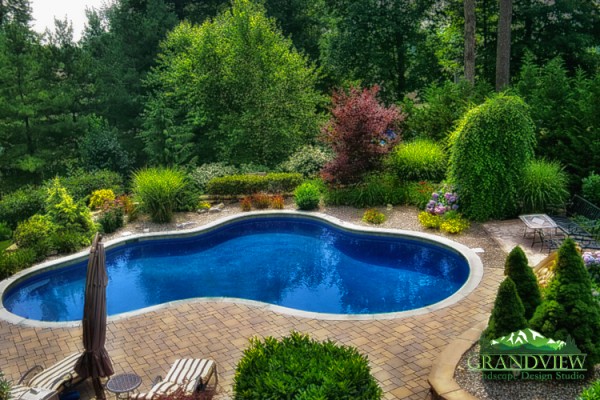 If so, a lagoon pool may be just the design you are looking for! These pools are great for people who love to entertain their friends, family, and neighbors. They seem to absorb the life of their surroundings and truly make an impact on those that relax in or around them. They have the power to transcend reality and seemingly take people to a different place in time. Simply put, there is something magical about owning a Lagoon pool.
Often referred to as natural pools, they have a freeform shape with a lot of curves and soft angles. Lagoon pools often incorporate rock work, waterfalls, and lush landscaping to help blend the pool with its surrounding environment and lend an organic appearance. Lagoon pool designs are often used to create a tropical theme or backyard retreat. They often feature a beach entry, waterfall grotto, and waterslide. Lagoon pool designs are great for any type of backyard, especially those with a natural, rustic, or tropical setting. They're also a popular pool design for families with children or who entertain regularly because of their fun factor and resort-like style.
Installing a custom lagoon pool can transform your backyard into a vacation destination. You won't worry about traveling as much during the "warm months" when you have a tropical oasis right outside your back door! You will have a real treat to cool off in and show off at all of your parties throughout the summer! What are you waiting for? Take the next step and get more information on your new lagoon pool today.
Contact us with any questions you may have about our lagoon pools. We are always here to help you achieve the dream pool you desire.
Also, if you are interested in a different type of in ground pool, make sure to look at the other type of pool designs that we offer to fulfill your specific warm weather needs.