7 Features That Will Make Your Pool More Exciting
If you think all pools have to be boring rectangles with no personality, think again. Even though one of the primary functions of a pool is to swim and have fun, that doesn't mean it can't be unique or exciting. Fortunately, transforming a boring pool design into something your friends will gawk at is as simple as adding on a feature.
Here are 7 features that will make your pool design unique.
Black-Bottom Pool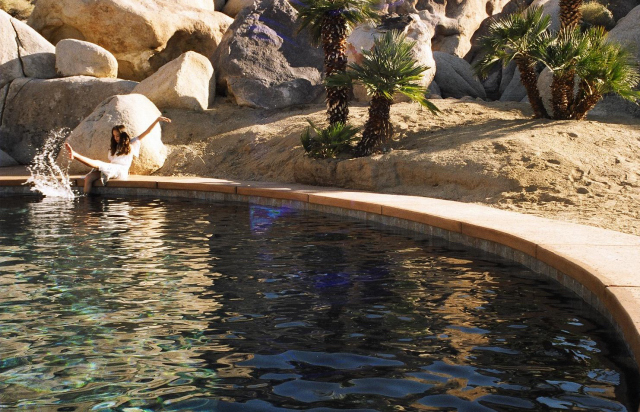 A black-bottom pool is an excellent way to give your pool that extra kick to make it stand out from others. Black bottoms change the aesthetic look of your entire pool and better coordinates with a range of landscapes. An added benefit of black-bottom pools, besides the classy look it creates, is that some people claim it makes the water warmer. Although it might only be nominally noticeable, black absorbs heat better than lighter colors.
Waterfall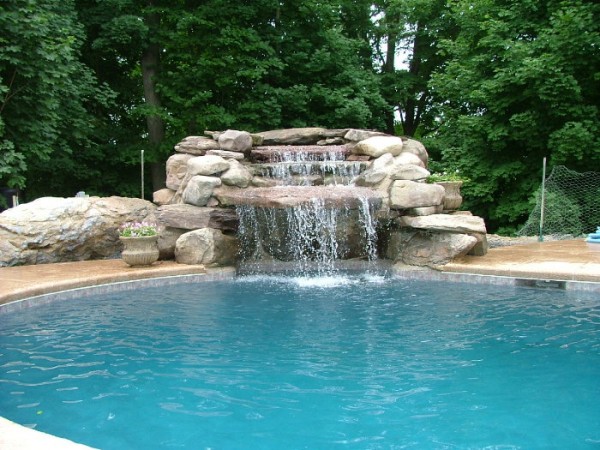 A waterfall in your swimming pool immediately transforms your still and silent pool into a vibrant and lively hub of excitement. Waterfalls give an otherwise bland pool some personality that most people will remember. It also makes it more fun when kids are around or more soothing when you're alone.
Lap Pool
If you're the kind of person who has limited space on your property or doesn't plan on hosting extravagant pool parties, a lap pool is a great way to spice up your yard. Lap pools provide unique shapes and offer a range of possibilities.
Infinity (or Negative) Edge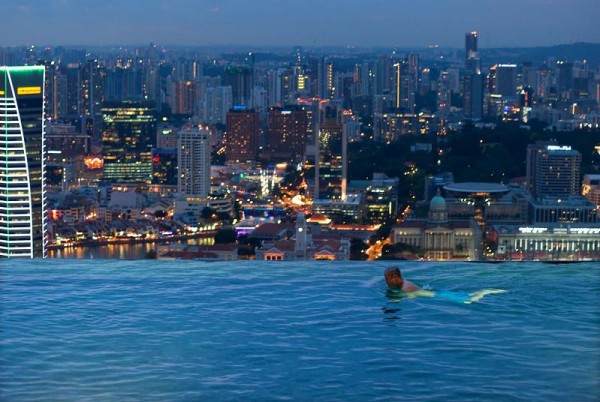 Fewer features turn a pool so drastically from bland to awe-inspiring. Infinity edge, also known as negative edge, pools produce the effect that the water drops off the horizon or goes on forever. Instead of having a pool that dips into the ground, an infinity edge gives a modern and consistent look to your yard, especially if you have a great view.
Lagoon-Shaped Pool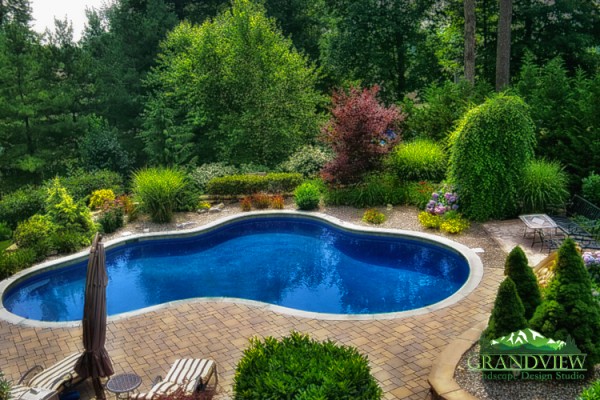 If you have an oddly-shaped yard, a lagoon-shaped pool allows your landscape to shine through. Instead of working against your yard with a typical rectangular pool, giving a pool the qualities of a lagoon lets it blend with your landscape.
Jacuzzi Overflow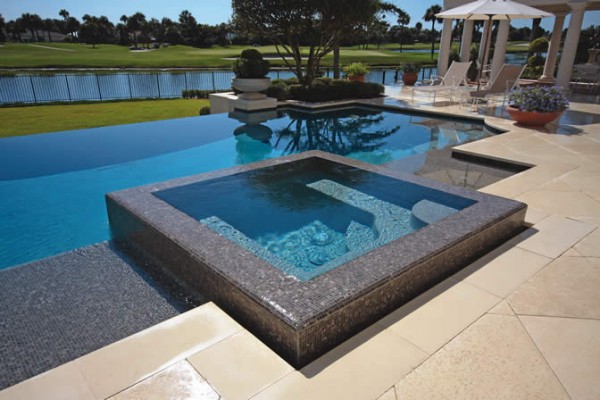 Having a jacuzzi near your pool always adds value to your yard, but having a jacuzzi interacting with your pool is a feature your guests will always remember. Jacuzzi overflow combo pools work together as a single unit. The jacuzzi is usually perched up higher than the pool, and if the jacuzzi overflows from someone getting in it, the warm water trickles into the pool. This is a great way to enhance your pool design.
Lighting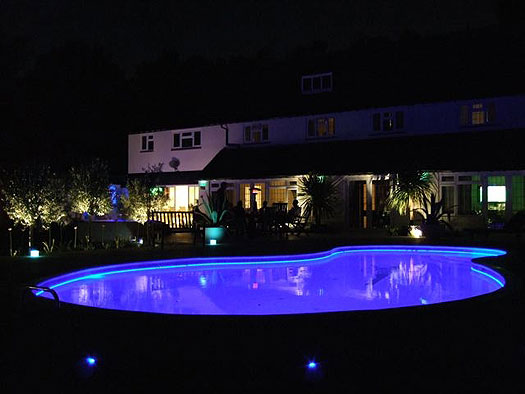 Probably the simplest way to inject some personality and pizzazz to your pool is to add lighting. Using a mixture of colors, designs and angles gives life to your pool that a dark or blandly lit pool cannot provide.
If you're interested in building a pool for your yard that features these designs, contact Grandview Outdoor today.